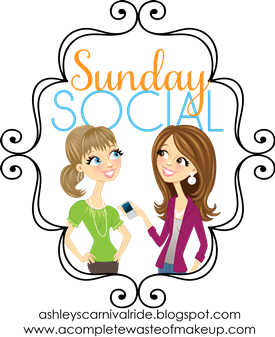 1. What is your favorite holiday season tradition?
I love that we always put our tree up the day after Thanksgiving.. I like to enjoy all our decorations for as long as I can! I also love going to the Christmas Eve Service.. I love all the services leading up to Christmas but something about the Christmas Eve Service just helps to make sure I slow down and really remember why we celebrate!
2. Do you have a certain holiday movie you watch more than others? If so what is it?
I love all Christmas movies but my favorite one that I could watch over and over is ELF! It cracks me up! My husband always makes fun of me but I think he secretly likes it too!
3. Show us your favorite decoration or pinterest decoration you wish you could have
I wish I could make something like this for my tree.. I can never find a tree skirt that I really like or they cost a small fortune and I just can't bring myself to spend that much! I've thought about just getting some pretty fabric.
4. What is your favorite holiday song?
Mary Did You Know
I love Silent Night by David Crowder Band
(and pretty much that entire album)
Wish by Joy Williams
5. What is your favorite holiday dessert?
I'm not picky! I love just about anything sweet or chocolate! It seems like between Thanksgiving and New Years I can't keep the sweets out of the house! I love making cookies with the kids and they love sharing them at all the parties we get to attend!
6. What is on your wish list this year?
I really can't think of much I want this year.. The only thing I've mentioned so far is this ring! I really think the idea of it is really special and I'd love to have one!
Infinity Ring with his and hers birthstones, and anniversary date.